Scaffold Plank – SENSO
Product Detail
Product Tags
SENSO scaffold plank is a strong lightweight LVL structural scaffold plank.
SENSO plank is manufactured from Larch LVL (Laminated Veneer Lumber). The structural uniformity of SENSO LVL makes it the perfect solution for a safe, lightweight scaffold plank.
Each SENSO plank is made by laminating thin veneers together which increases the reliability and strength of the product.
SENSO scaffold plank is manufactured in accordance with AS/NZS 4357, Structural laminated veneer lumber and designed to be used as a non-modular scaffold plank as a part of a working platform in accordance with the requirements of  AS/NZS 1577.
For specifications on the major types of LVL Scaffold Plank supplied by ROCPLEX or contact us to discuss further your needs.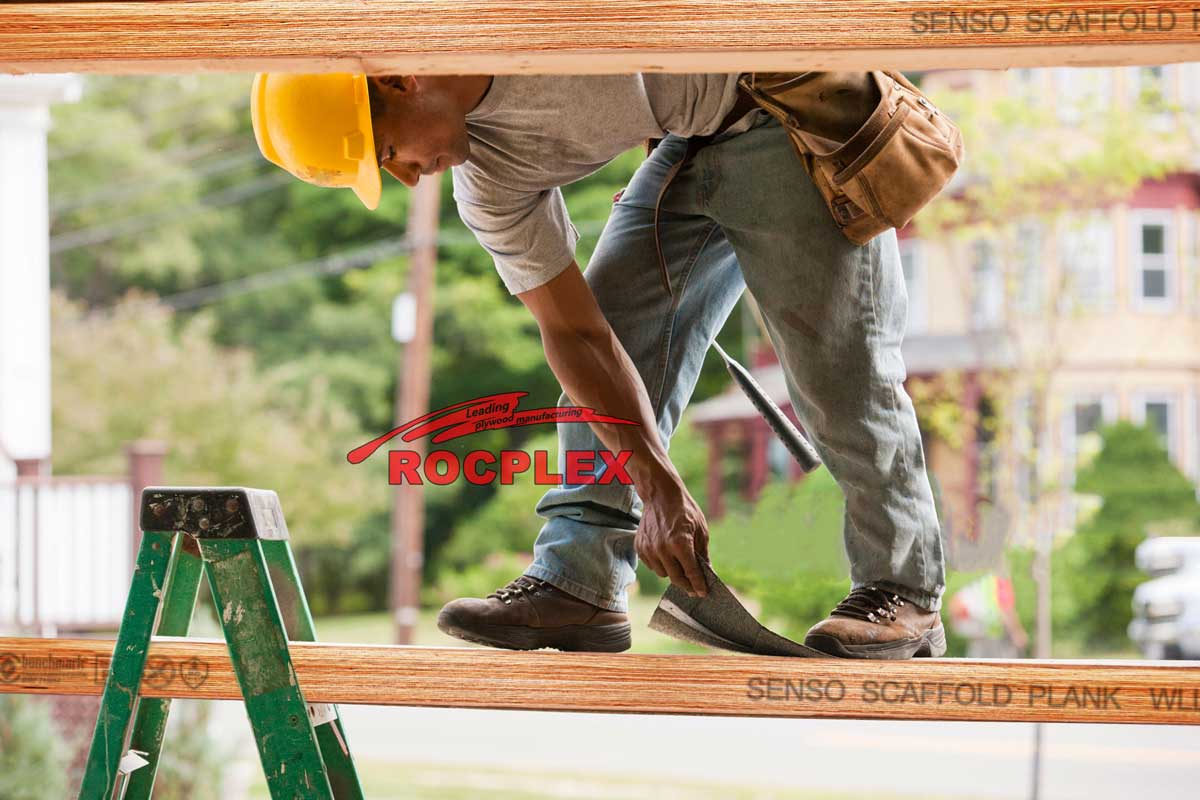 SENSO Scafold Plank is manufactured and tested in accordance with the quality controlled processin AS/NZS 4357. Compliance with this process is third party audited by the Benchmark.
The Benchmark is a Joint Accreditation System of Australia and New Zealand (JAS-ANZ) accredited Product Certification body.
Each SENSO scaffold plank is individually proof tested to verify the strength of each SENSO palnk exceeds the bending moment requirements for the working loads set out in the Live
SENSO Scaffold Plank high strong and tough also light to handle
Surface anti slip to ensure safty
Safe working load per supported span of 400 kg
Waterproof paint end seal reduces moisture ingress
Individually proof-tested for safety and performance
Available in lengths 0.6 to 6.0 metres
BENCHNARK certified with quality control procedures
Sourced from managed plantation forests– Available FSC certified upon request
SENSO Plank Guaranteed for Life
SENSO Timber Scaffold Planks is an essential tool when working at height. As a result of using premium quality materials, SENSO scaffold plank has high load capacities and is guaranteed to be free from defects.
SENSO products are safe, built to last and guaranteed for life.
SENSO scaffold plank great to use on trestles & scaffolding.
SENSO scaffold planks Designed for safer, faster and smarter implementation of scaffolding to the perimeter of residential, commercial and industrial facades.
For more detailed information or need advice, contact us.
| | | | | |
| --- | --- | --- | --- | --- |
| Container Type | Pallets | Volume | Gross Weight | Net Weight |
| 20 GP | 6 pallets | 20 CBM | 20000KGS | 19500KGS |
| 40 HQ | 12pallets | 40 CBM | 25000KGS | 24500KGS |





Meanwhile we also can supply you the formwork systerm accessories, commercial plywood , film faced plywood etc.
We specially professional in supplying antislip plywood.
Please contact our sales team for more detailed information regarding chinese plywood.
---
Previous:
Scaffolding Plank – ROCPLEX
Next:
Polyester Board
---